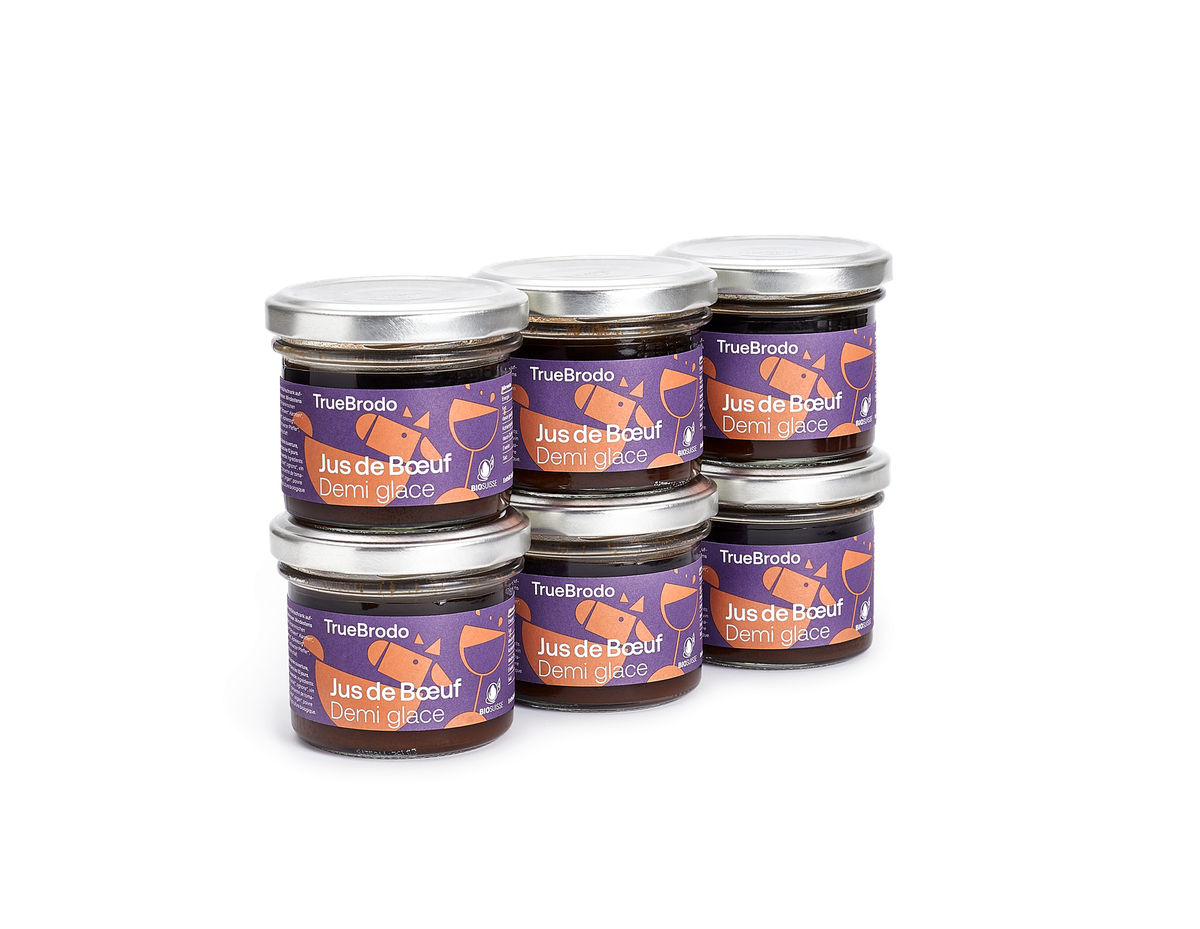 Organic Jus de Bœuf, Demi Glace
14g collagen per 100ml - the black gold of the kitchen. Demi glace is the base of every good sauce. It allows you to easily and quickly create excellent dishes.
CHF 84.00
6x 90ml
Currently not available. Normally ships again within 2-3 weeks.
Gastronomic Excellence At Home
Because the preparation of the demi glace requires a lot of patience and passion, it is one of the most valuable products of top-notch cuisine. The intense flavor of the demi glace comes from the beef bones and calves' feet, which are slowly roasted first and then carefully cooked with root vegetables, red wine, tomato paste and spices.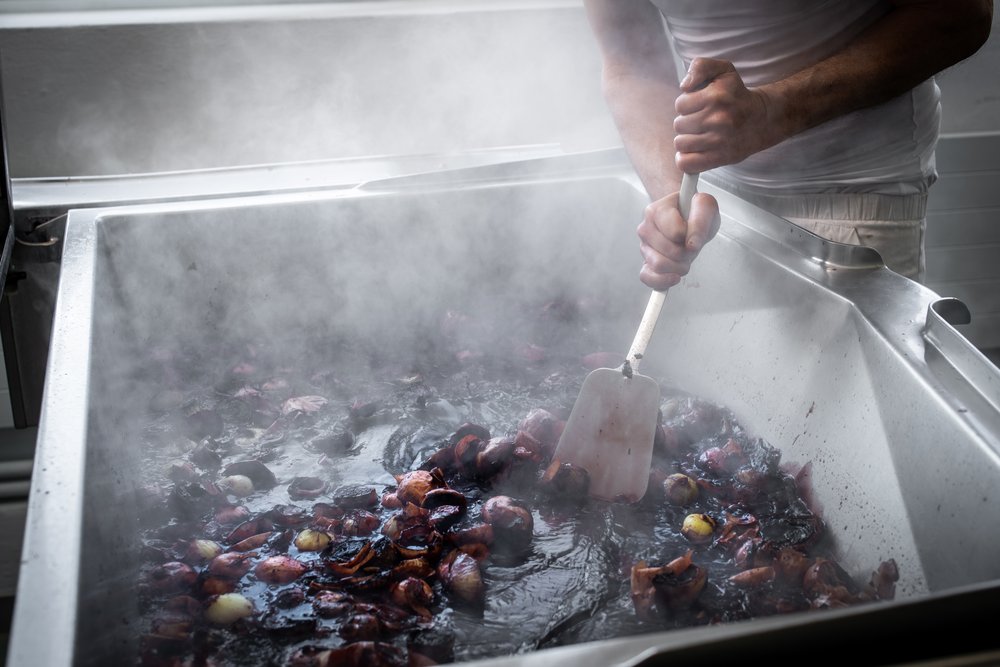 Beschreibung
BioSuisse bud certified
gluten-free and lactose-free
no artificial additives and colorants
no allergens subject to declaration
gently cooked in our own organic factory for 48 hours
high collagen content (14g per 100ml)
Also known as demi glace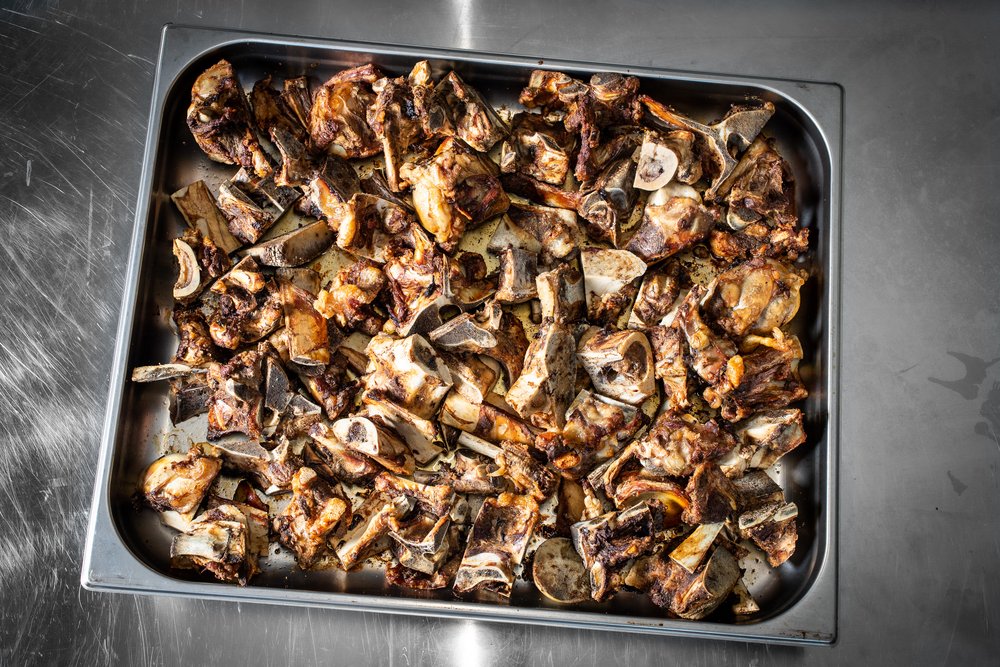 Ingredients
Water, beef bones (Switzerland)*, calves' feet (Switzerland)*, oninons*, red wine*, carrots*, leek*, parsley roots*, tomato paste*, apple cider vinegar*, sea salt, thyme*, parsley*, oregano*, black pepper*, laurel*, cloves*.

* from organic farming
Nutritional values per 100ml
Energy: 300 kJ (71kcal)
Fat: <0.50 g
of which saturated fatty acids: 0 g
Carbohydrates: 3.8 g
of which sugar: 2.3 g
Protein: 14 g
Salt: 1.37 g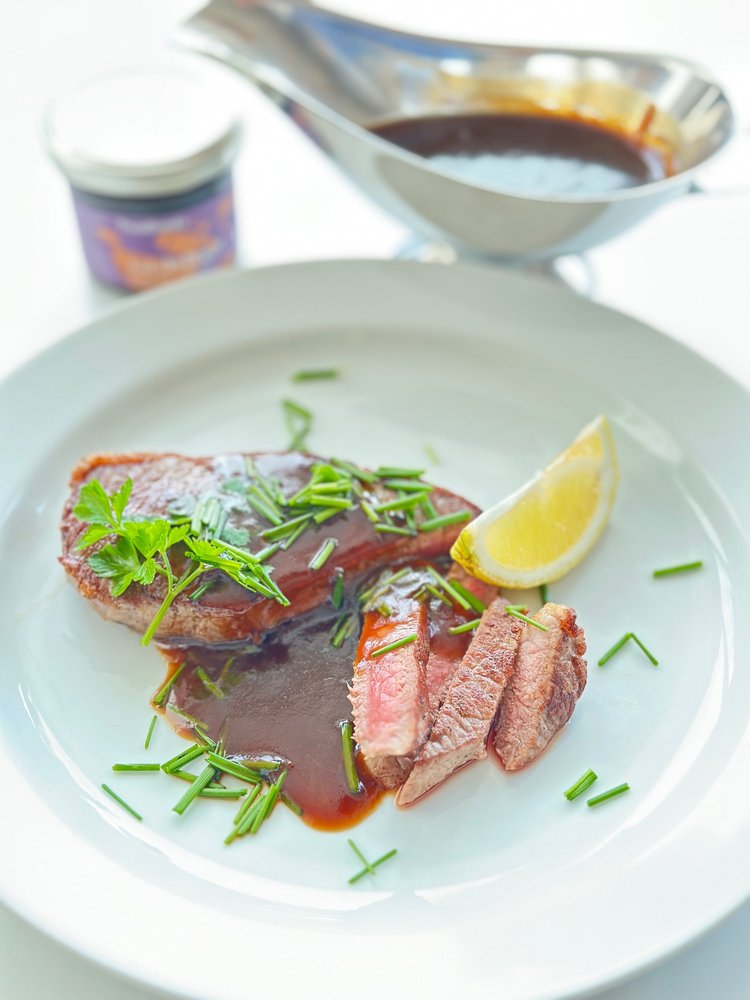 Preparation
For 2-4 people: Open a jar of jus de boeuf and pour it into a small pan. Then heat it up and serve with the meat.
Hint: the intensive taste of demi glace can be thickened at will with a little water and Maizena Express. Please add salt according to your need.
Alternative use
Our "jus de boeuf" is also a shortcut to add a lot of umami or collagen to your favorite dish (e.g. spaghetti bolognese / Napoli, or stir into your vegetable stew).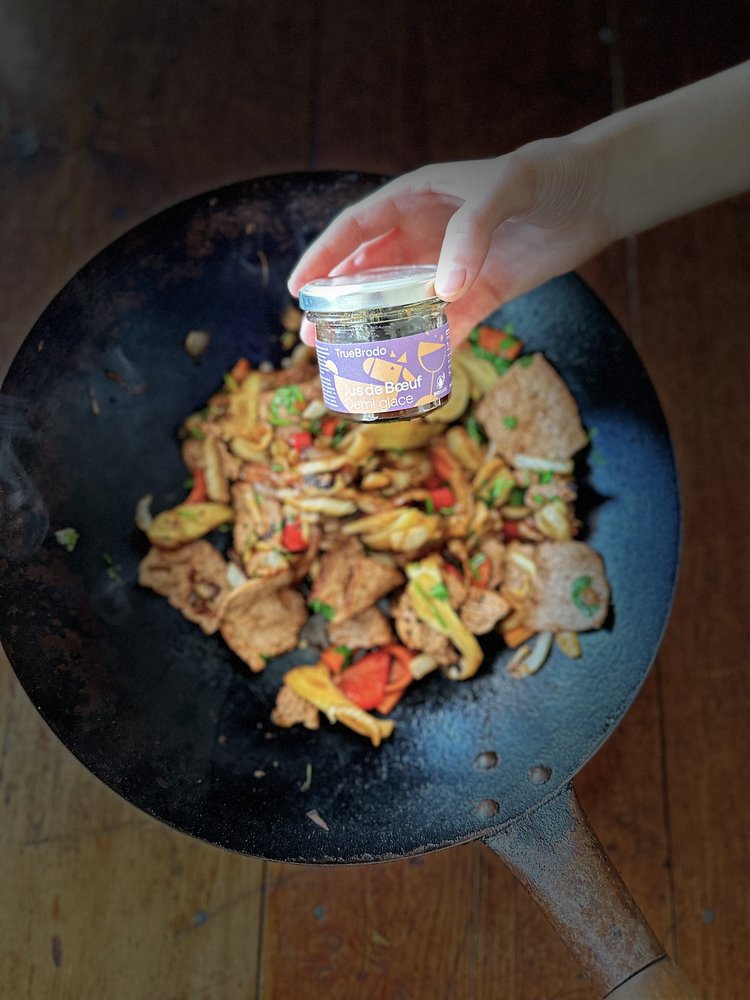 Alternative Verwendungen
Unser Jus de Boeuf ist auch eine Abkürzung um in dein Lieblingsgericht in Kürze viel Umami und Kollagen zu zaubern (z.B. Spagetti Bolognese / Napoli, oder nach dem Dünsten von Gemüse unterrühren)