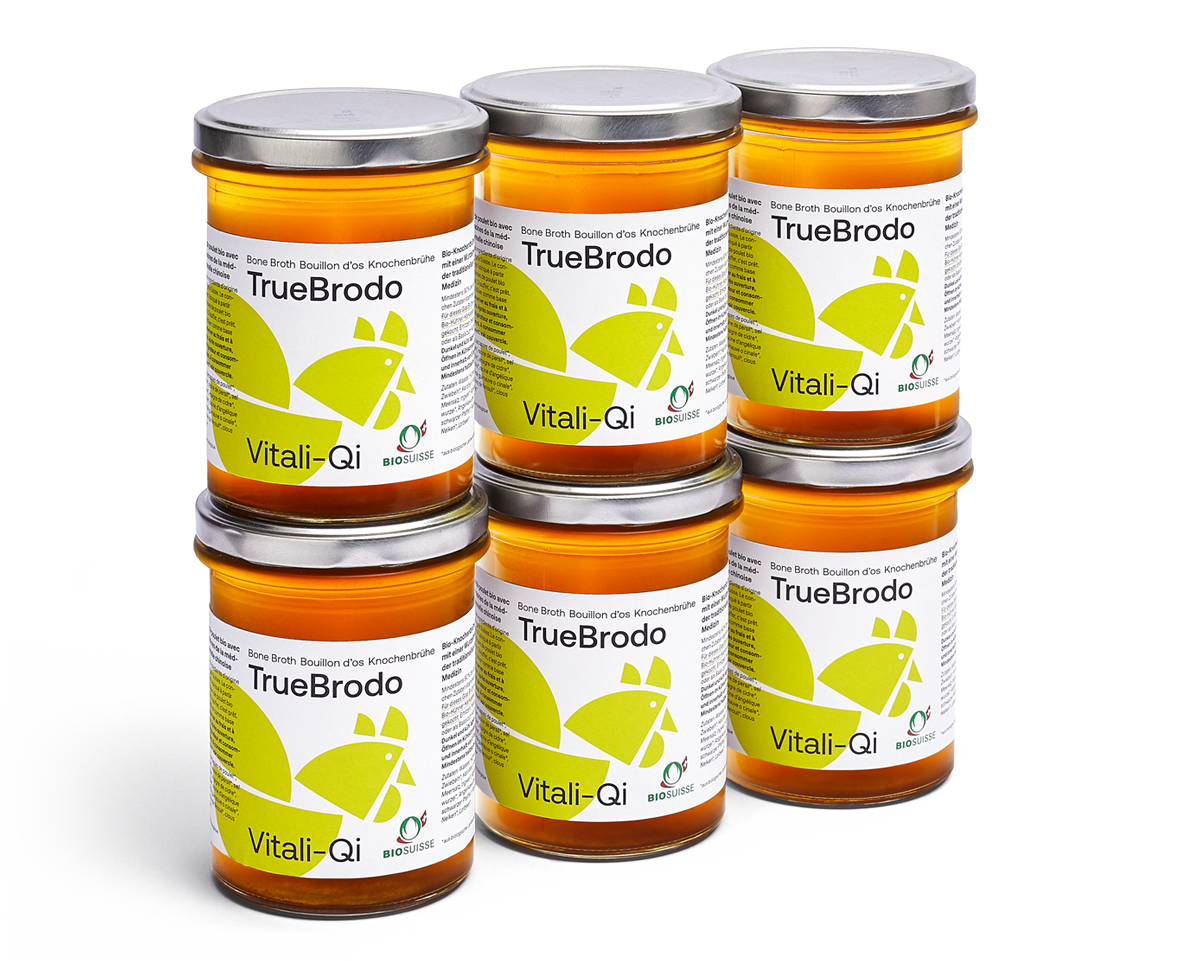 Organic energizing soup Vitaly Qi
Organic chicken broth with the traditional Chinese organic root mixture is especially suitable to make the life energy flow. A strengthening in convalescence after surgery or illness, after childbirth, during breastfeeding, in demanding everyday life.
CHF 84.00
6x 380ml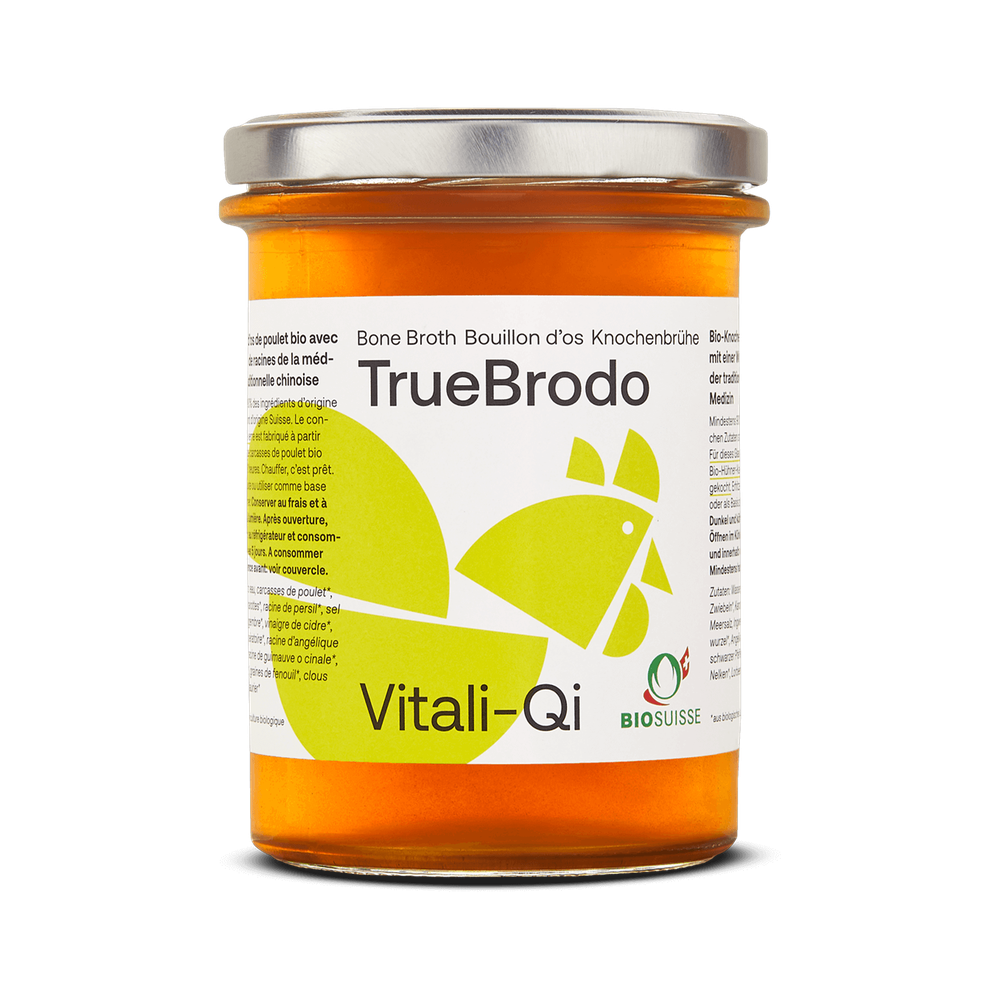 Description:
BioSuisse bud certified
gluten-free and lactose-free
no artificial additives and colorants
no allergens
gently cooked in our own organic factory for 18 hours
high collagen content (7.2g per jar)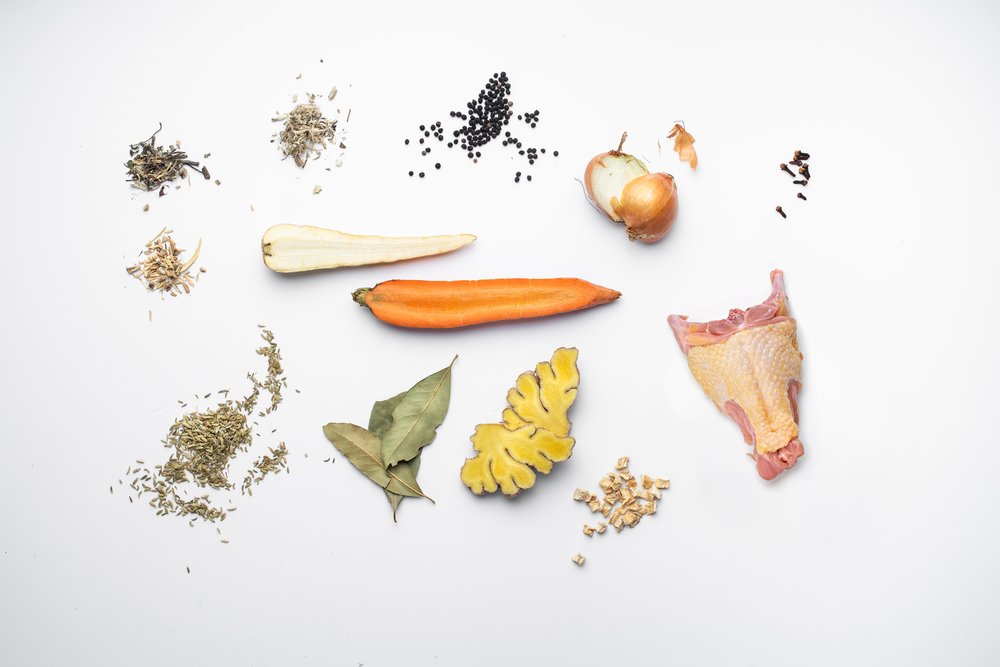 Ingredients:
Water, chicken carcasses* /bones*, onions*, carrots*, ginger*,
apple cider vinegar*, master root*, parsley root*, angelica root*, marshmallow root*, black pepper*, fennel seed*, cloves*, bay leaf*.

*from organic production.
Nutritional values per 100 ml
Calorific value: 15kcal (62 KJ)
fat: < 0.20g
of which saturated fatty acids: < 0.20g
Carbohydrates: 0.29g
of which sugar: < 0.29g
Protein (egg white): 3.40g
Salt: 0.63g

"Organic bud" certified power broth / chicken stock, produced in Switzerland. We also like to call our Vitali-Qi power broth TCM power soup.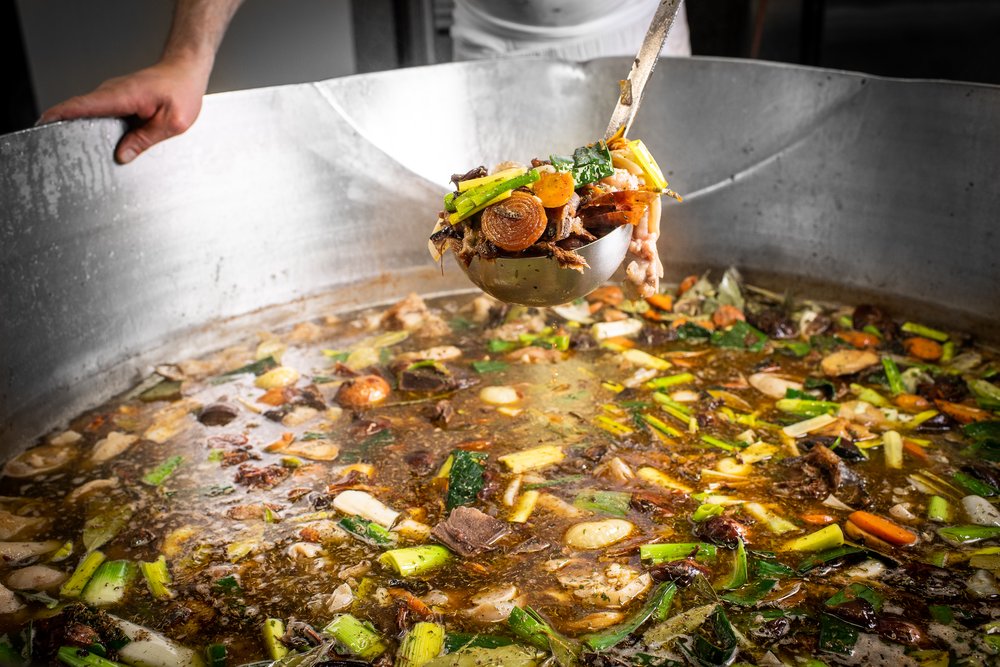 Reasons why TrueBrodo bone broth is good for you.
strengthens the immune system
protects the mucous membrane of the gastrointestinal tract and maintains the barrier function
promotes repair of connective tissue, joints, ligaments, muscles and bones
supports the growth of hair, skin and nails
promotes sleep