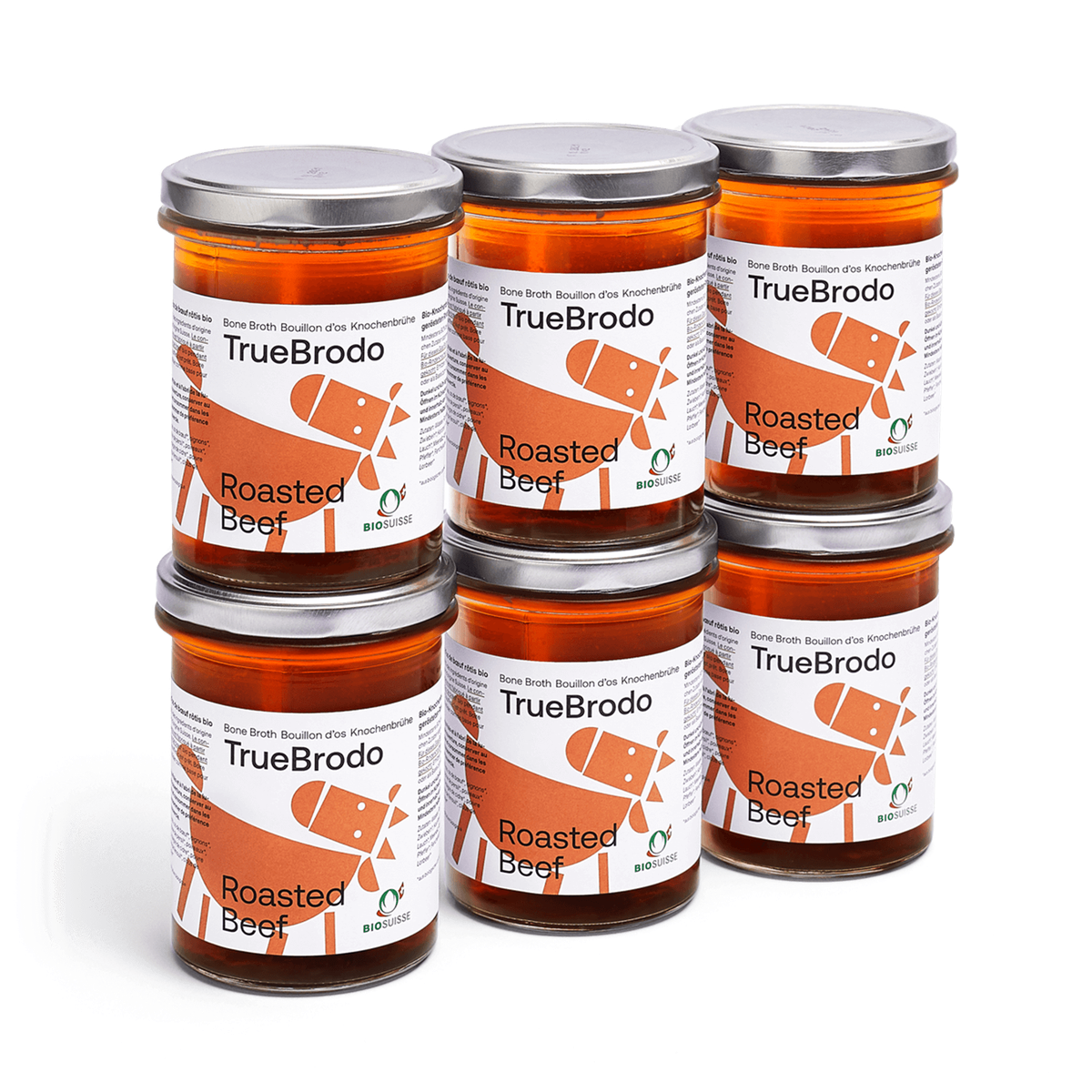 Organic bone broth from roasted beef bones
Organic beef broth from roasted bones is incomparably umami: with its full-bodied taste and strong color, the broth is an ideal base for sauces, soups, risottos.
CHF 84.00
6x 380ml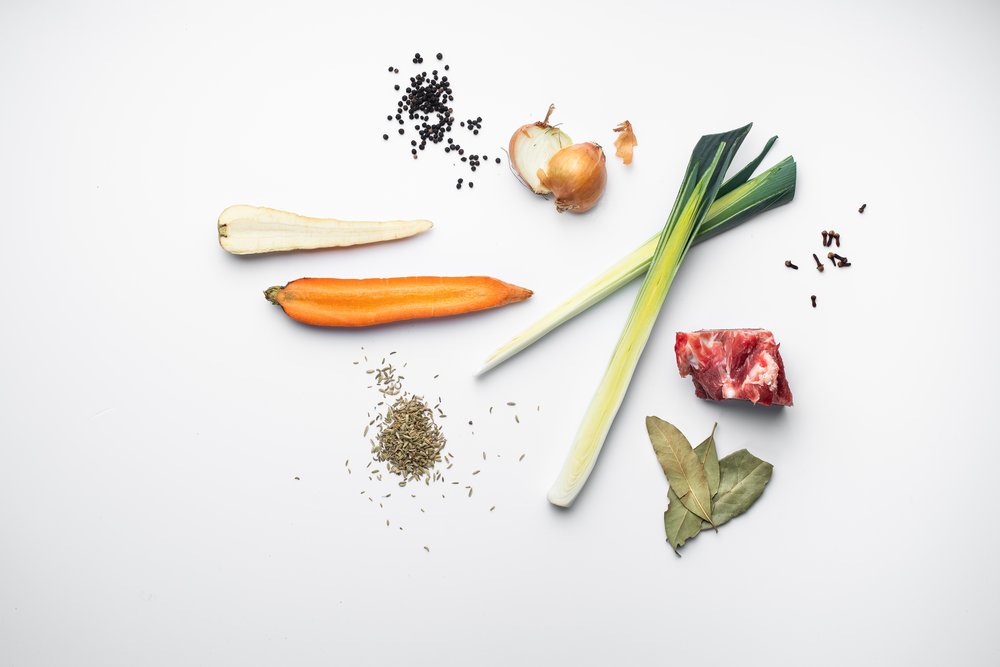 Description:
Knospe Bio Suisse certified
gluten-free and lactose-free
no artificial additives and colorants
no allergens
gently cooked for 24 hours in our own organic factory
high collagen content (16g per jar)

Ingredients:
Water, beef bones*Switzerland , onions*, carrots*, leeks*, apple cider vinegar*, salt , black pepper*, fennel seeds*, cloves*, bay leaf*.
*from organic production.
Nutritional values per 100ml:
Calorific value: 17kcal (82 KJ).
Fat: < 0.20g
of which saturated fatty acids: < 0.20g
Carbohydrates: < 0.10g
of which sugar < 0.10g
Protein (egg white): 4.90g
Salt: 0.75g