Breakfast broth - healthy and packed with protein
Jan. 2, 2019
~ 6min / If you really want to seize the day, forget sugary cereals. This healthy, easy-to make broth is packed with protein and is the perfect way to fuel your morning. This recipe uses a fresh egg, but if you'd rather not, you can use your favourite herbs or even fresh mushrooms.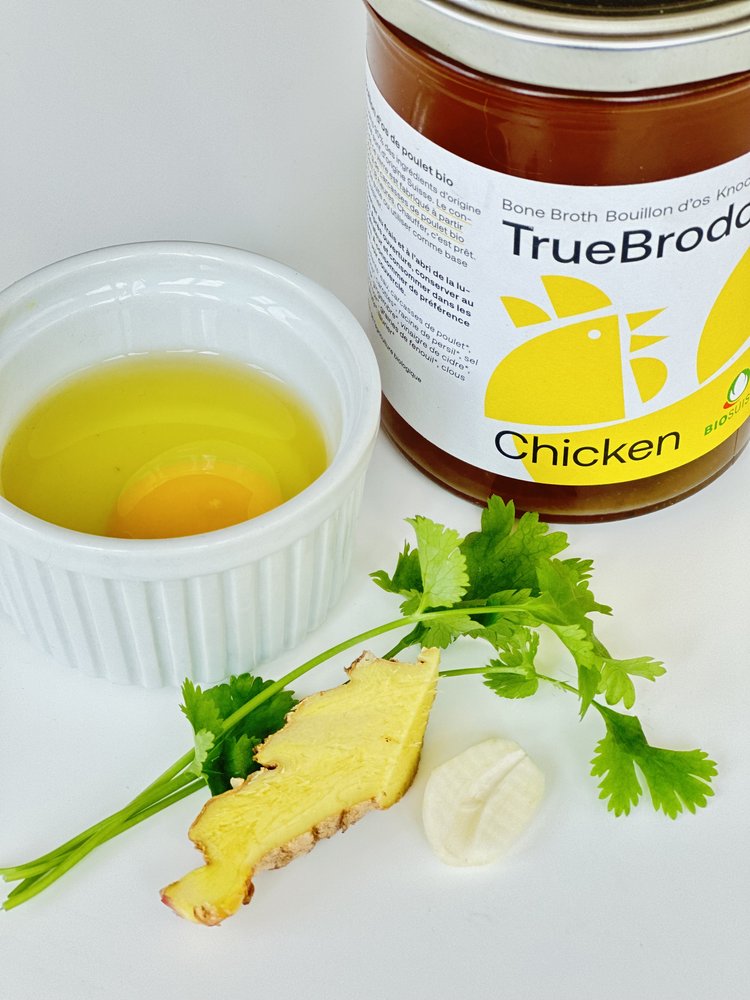 Ingridients
1 fresh egg (Or alternatives listed above: herbs, mushrooms, herbal salt etc)
3 dl of beef or chicken broth
2-3 pinches of sea salt (choose brand without anti-clumping medium)
Parsley or chives
Instructions
Whisk a raw egg in a bowl
Pour over 2-3 dl of heated broth
Season with salt, pepper, parsley or chives (or both)… job done.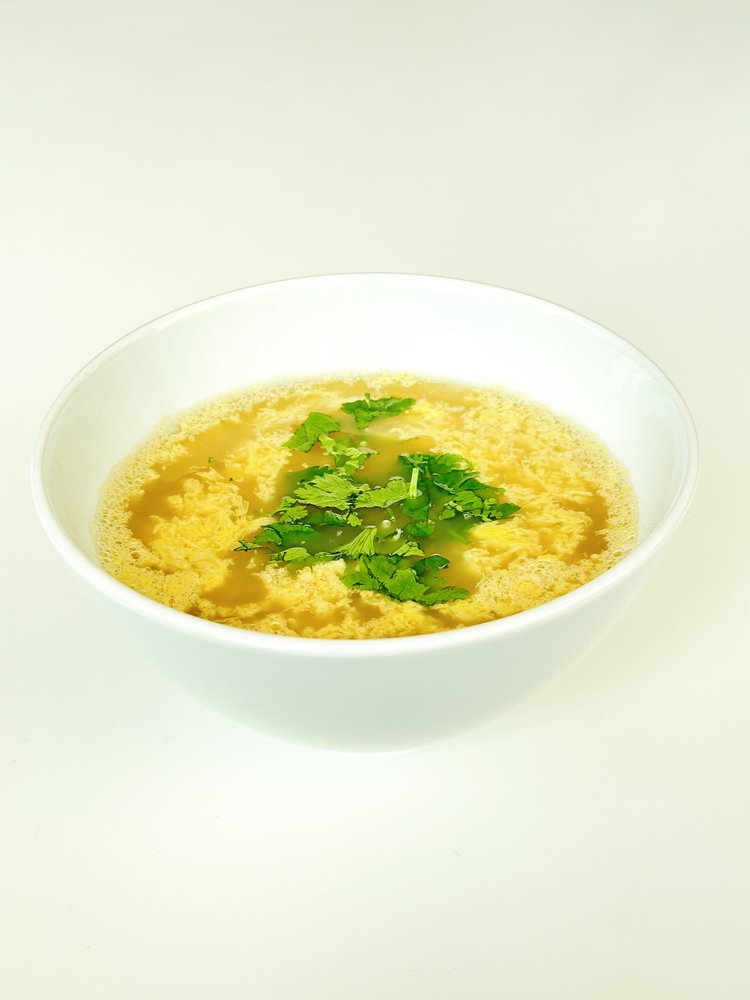 Zubereitung Frühstücksbrühe
Schlag ein rohes Ei in eine Schüssel 
Mit einer Gabel verrühren, damit sich Eiweiß und Eigelb optimal verbinden .
Giesse 2-3 dl kochende Brühe darüber  (Beim Aufkochen kann ein Stück Ingwer und, oder Knoblauch dazugegeben werden)
Gib nach belieben Pfeffer, Petersilie, Schnittlauch etc. dazu… Voilà.